{category.name}
Please Note: Prices Subject to Change.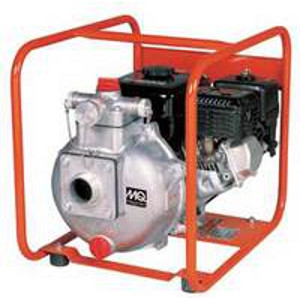 Manufacturer: Multiquip
Model Number: QP205SH
2" Suction, High Pressure Pump, 106 GPM, 230 ft. MAX Head, Honda GX160
The QP205SH helped pioneer the small portable high pressure pump. True one-person operation for high-head applications and for portable fire fighting. Use also for temporary pressure for new fire sprinkler systems and landscaping sprinklers.
Pumps 106 gallons (401 liters) per minute.
Maximum head of 230 feet (70 meters).
Powered by a 4.8HP Honda GX160 gasoline engine.
Versatile multiple discharge manifold: (one) 1.5-inch (37 mm) and (two) 1-inch (25 mm) ports.
Ports can be used independently or simultaneously depending on the application.