{category.name}
Please Note: Prices Subject to Change.
Now you can rent this stainless steel wine bucket or wine bucket stand from our store. Great for keeping your celebratory bottle of wine or champagne chilled on ice.
Rental Rates
3 Day

$8.00

*Rental Rate is for the Wine Bucket with Stand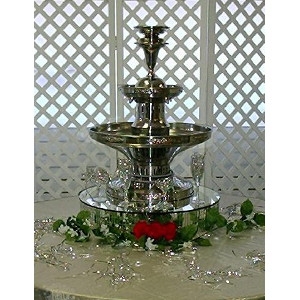 Your special day will be complete with one of our 5 gallon punch fountains! This elegant fountain is a perfect match for your wedding day, birthday party, or formal event. Guests will love the two-tier tower and waterfall effect of your favorite beverage. Rent yours today!